Financial Assistance
---
Financial Assistance is available through external agencies to assist with the payment of Eastpro registration fees. In order to apply for Financial Assistance, proceed through the Eastpro online registration process as normal, Full Registration is required by try out dates till the Assistance is approved, get on it early!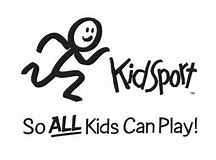 KidSport Calgary
http://www.kidsportcanada.ca/alberta/calgary/
For financial assistance for basketball registration fees, the KidSportTM Society of Calgary may be able to help. They have been providing assistance to children in need for the past 15 years. They work closely with families and local sport clubs, such as the North Central Basketball Club, to help pay up to $250 for registration fees.

Canadian Tire Jumpstart
An alternative financial assistance is the Canadian Tire Jumpstart program. They are "dedicated to removing barriers, so children can participate in organized sport and recognition." Their VISION is to "equip kids for life, because participation in organized sport and recreation increases a child's chance for success in life."
We also offer bingos to help with fees, see the bingo link in the registration info